httpv://www.youtube.com/watch?v=4N4qW67m4qo
---
THE PRODUCT RULE
---
(b) Find the nth derivative,
.

---
Differentiate the function
---
---
THE QUOTIENT RULE
---
Let
---
Find an equation of the tangent line to the curve
at the point
.

---
SOLUTION 1
Using the Product Rule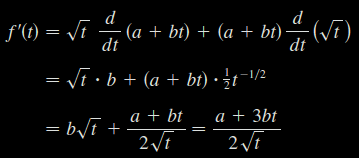 ---
SOLUTION 2
If we first use the laws of exponents to rewrite f(t), then we can proceed directly without using the Product Rule.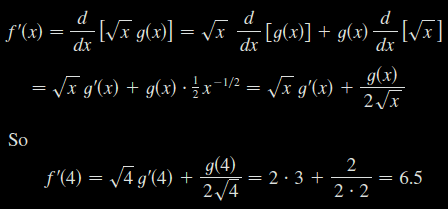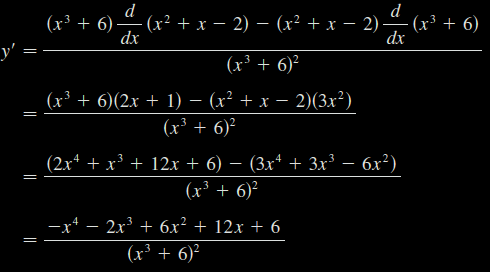 0